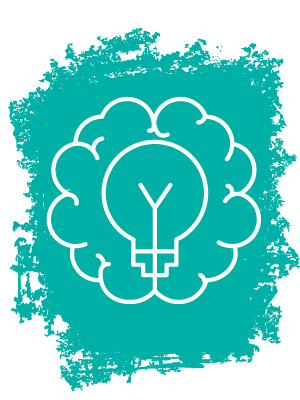 Youth Engagement
The services you provide and relationship you establish with youth could positively impact the rest of their lives. But as anyone who has worked with teenagers knows, creating connections and inspiring engagement with youth is no easy task!
Is the extra effort to engage with teens worth it? Here's what we learned from Wisconsin Promise:
Participation Counts!
Sixty-seven percent of Promise youth worked 1,092 jobs after participating in the program. 
Higher wages at a younger age could result in higher lifetime earnings.
Median weekly income for Promise youth was $150, compared to $92 before enrollment.
Youth who engage in services have better employment outcomes.
Youth who met with a financial coach had five times as many jobs, and those who met with a work incentives specialist had three times as many jobs.
Teens who engage and participate in services have more positive employment and earning outcomes than those who don't. The extra effort is worth it!
Check Out These Youth Engagement Strategies:

Strategies to Engage Youth
Use these strategies to increase engagement and improve outcomes for youth with disabilities:
Practice Rapid Engagement
Involving youth in transition and employment activities as quickly as possible results in increased engagement. Reach out in a timely manner to youth. Let them know you're interested in working with them and supporting them to reach their goals. Then, begin providing services as quickly as possible.
Encourage Family Engagement
Getting parents, family members, and other people who care about and support a teen's work and living goals can have a huge impact on successful outcomes. Youth with parents who have high expectations of them have a greater chance of success and achievement when pursuing education, employment, financial independence, and independent living goals. Learn more about how to encourage family engagement.
Group Training Tips
Group training provides opportunities for peer interactions and practice that can have a positive impact on youth learning. Whether you provide training remotely or in-person, keep these recommendations in mind:
Hold trainings where youth already are

Make multiple contacts to increase attendance

Gather basic information about each youth before the training

Consider the instructor to student ratio (recommend 6-10 youth/instructor)

Remove reading and language barriers

Use active teaching strategies and multiple hands-on learning activities

Add variety

Ensure every activity is inclusive of all youth, no matter their abilities

Break difficult concepts into small chunks

Relate information to real life examples

Let them break the rules, a little

Schedule regular breaks

Establish cell phone expectations
Source: Wisconsin Promise
Disability Etiquette

Communication and Engagement Strategies
These suggestions are based on lessons learned by Wisconsin Work Incentive Benefit Specialists.
Training Tips
Cultural Awareness or Cross-Cultural Communication

Tools
Following are tools and resources to learn more about this topic.
Featured Resource