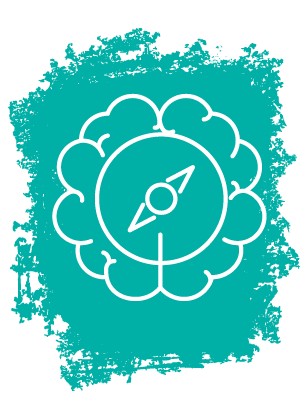 Remote Service Delivery
Delivering vocational rehabilitation services remotely involves many of the same organizational, communication, and counseling skills needed when delivering services in person. But, it can "feel" very different, especially if a person isn't familiar with the technology being used.
Benefits for People We Serve:
Even with its challenges, remote service delivery offers benefits that support the employment goals of people with disabilities, such as:
Services are available to people who don't have access to reliable transportation.
Individuals build skills that can be transferred to employment, such as overall technology use, emailing, and phone etiquette.
Increased confidentiality without having to meet provider in a more public setting.
Benefits for Service Providers:
It also offers benefits to service providers. Here are just a few:
Creates more time in the work day due to not having to travel to and from meetings.
Allows for more flexibility to reschedule if individuals cannot meet at original time.
Can work with people to gain skills that can be transferrable to employment, while providing other needed services. For example, using technology, emailing, and phone etiquette.
Employers save money on mileage reimbursement.
Telehealth services are eligible for Medicare reimbursement for the duration of the COVID-19 public health emergency, under new CMS rules.

Strategies
With preparation and practice, remote service delivery enables people to connect with one another and services to be delivered when in-person meetings aren't possible. As you work remotely to deliver services to people with disabilities, consider these practices:
Set the stage for a successful remote working relationship
Identify and define communication preferences and boundaries:

Find out and document each person's contact preference
Clarify how often you will communicate and yourcommunication preferences.
State your business hours through a voicemail message, text or email response.

Plan on how to get and handle documents:

Is a computer and printer available? A scanner?
Does mail work better? Be aware there may be mailing delays on either side which could delay services.
Check with agencies that require signatures to see if they will accept electronic or verbal signatures.

Make your space camera ready:

Remove distractions from your workspace, such as pets and children.
View your workspace from the perspective of those you're meeting with. Remove objects you may not want them to see.

Do your homework:

Become familiar with your profession's code of ethics in relation to providing telehealth services.
Explore Access to and Comfort with Technology
Before attempting to schedule a remote meeting or counseling session, consider the following:
Identify current technology status: Ask individuals you are working with about their internet and phone service. Many people have limited data or government-issued phones where minutes are limited. If there are challenges with technology:

Identify resources in their community where they may be able to access free WiFi in a secure, safe setting.
Ask whether they have a friend or family member who has a device they can use temporarily. If not, agree on other ways of connecting, such as texting or emailing.

Learn which devices they have and their level of skill in using them. Is anyone you work with reluctant to use technology? Many people are, especially if they have limited technology or language skills. Be patient as you talk through how to use technology to better connect and work together.
Encourage individuals to try to video chat whenever possible. Video enables more connection and communication through body language.
Talk through any concerns and develop strategies to make your remote meetings comfortable and productive. Meet each individual you work with where they're at. Let people know they may feel awkward at first, but not to be afraid to speak up and ask questions.
Try to act naturally when meeting remotely Act as if you were meeting physically with the person.
And this will happen so best prepare:  create a backup plan for the times when technology fails.
It's important that you are familiar with the technology being used as well as the person on the other end.  Practice!  Take time to instruct or review how the video conferencing program works. Provide an overview of important program features and allow time to practice at a relaxed pace.
Prepare for a Telehealth Meeting
Okay, you've identified your communication preferences and boundaries; have an understanding of a person's technology situation and skill; and you've practiced using the technology yourself and feel good. You are now ready to move ahead in scheduling your first remote meeting.
Schedule your meeting and include clear instructions on how to join the meeting.

Send a reminder message prior to the meeting. Request that their phone or other device be charged and ready to go and that they sign into the meeting 10 minutes prior to the scheduled start time.
Be sure individuals know they can contact you via a phone call if they experience difficulty with the conferencing program.
Be prepared before your meeting starts:

Test your technology before using it, including earbuds and headsets, cameras and microphones, and apps or programs such as Skype, Zoom, or Google Teams.
When using video/camera, be sure to keep any personally-identifiable information out of sight.
If using a cell phone, turn off call waiting to keep distractions to a minimum.
Have the documents you need in front of you or open in windows on your computer.  Ensure that the individual and any other participants have the needed documents as well.
HIPAA/Confidentiality Considerations
Use these tips to protect individuals' confidentiality and HIPAA-protected information while working remotely:
Use headphones and avoid saying names and identifiable information if others share your remote workspace.
Keep written documents and personal information in a locked and secure location.
Keep any personally identifiable information out of sight during video conferencing.
Understand the security features of the technology you are using and apply them as needed – for example room passwords, use of waiting rooms, meeting room participant approval, etc. Also know how to remove people from the meeting room and how to quickly end the meeting if needed.
If sharing your screen, close any windows that contain confidential information, or be sure they are not visible during screen sharing.
Most people feel a little awkward the first few times they participate in a video conference. Following these guidelines will support conversations that feel more comfortable and natural:
Place speakers away from your microphone or use headphones to avoid feedback/echoing.
Arrive to virtual meetings at least 10 minutes early to ensure you have good connection and are able to join the meeting without issues.
Be in a location that has good and consistent internet.
Mute your microphone when you are done speaking and allow time for people to unmute if you ask a question.
Look and speak as you normally would in person. However, try to allow a little more time between people talking to allow for video transmission delays.
Set up screens and cameras to allow for eye contact.
Start Your Meeting with a Strong Foundation
A strong, organized start will set the tone for everything that follows in your meeting.  Before diving into discussing employment and benefit issues, make sure to review these points:
Talk about possible connectivity issues, such as speech delays or cutoffs. Ask individuals to ask questions rather than guessing if this occurs. Let them know that if the problem persists you may ask them to turn off their video, switch to using the chat feature within the video program, or switch to a phone call.
Review Video Etiquette Tips.
Discuss what will happen if you get disconnected.
Ensure individuals are aware of any minute limits they may have on their phone.
Ensure they know you will protect their rights to privacy/confidentiality/HIPAA.
Check that individuals are in a place where they can talk freely without being overheard.
Confirm how to get documents to the individual – remember you already discussed this!
Build Therapeutic Rapport
Building rapport that supports goal progress may be difficult when connecting remotely, especially when connecting through a phone call or internet chat with no video component. Here are some tips for building rapport:
Invest additional time for casual conversation before jumping into providing employment or benefit services.
Allow for more and longer pauses in conversation to make up for missing cues of seeing when someone else is beginning to speak.
Summarize and paraphrase your understanding of what is being said to check that you're understanding what was meant. This may be especially necessary due to missing nonverbal communication clues.
Check in frequently during the meeting to ask how the person is feeling and if the meeting is going in the direction they hoped for.
Build a Healthy Work/Life Balance
If your remote workspace is in your home, ensure you have practices in place to maintain a healthy work/life balance:
Create a workspace that can be closed off to dogs, kids and other distractions and noise.
If possible, set up your workspace outside of where you spend most of your time outside of work (i.e., not in your living room or bedroom).
Have a sign or other signal to tell other people in your remote workspace you are busy and can't be disturbed.
Set a schedule for when you will begin and end work each day.
Turn off devices used for work when you are done working for the day.

Resources
Following are some tools and resources to learn even more about this topic.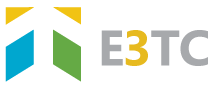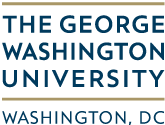 Telecounseling Resource Collection
Developed by the Center for Innovative Training in Vocational Rehabilitation, George Washington University. More Telecounseling Resources