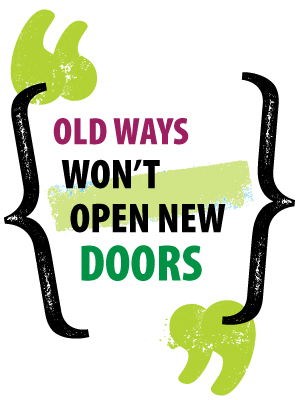 Financial Capability Building
Financial capability building is combining knowledge with the confidence to use it to make smart financial choices.
Financial empowerment is critical to helping job seekers and workers with disabilities overcome poverty, according to research. Competitive, integrated employment is often not enough to support people in achieving their financial goals. Training and counseling on how to manage money and finances can help with this.
Use these strategies and resources to help job seekers with disabilities to build their financial capabilities, create financial goals, take the steps needed to achieve them, and develop confidence to make smart financial choices.
Practices | Strategies | Tools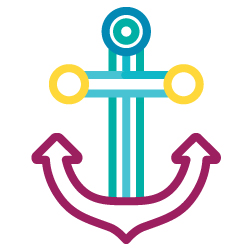 Promising Practices
---
Following are some goals to strive for to improve the financial capabilities of youth and their families. You can introduce the following resources to youth and families or use them to supplement services and supports you provide.
Goals of Financial Capability Training and Counseling:
These are some of the outcomes used to measure the success of financial capability training activities. Families and youth:
Budgeting

Understand income and expenses. Learn about money tracking tools and how to use them.

Saving

Identify ways to save money to reach short and long-term goals. Learn about having a bank account.

Dealing with Debt

Make a plan to pay down debt.
Smart Spending

Understand the difference between wants and needs.

Smart Borrowing

Learn about credit, loans, and borrowing. Learn how to read credit reports.

Money Protections

Understanding rights, financial security, spotting abuse, and avoiding exploitation.
Financial Literacy
Why is financial capability building counseling and training considered a best practice?
Youth who met with a financial coach had twice the total weekly earnings.
Source: Wisconsin Promise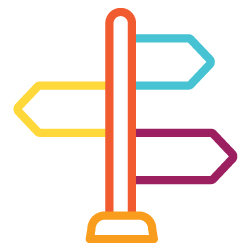 Strategies
The following strategies can be incorporated into your financial capability training or counseling supports and services you provide to teens and families.
Connect to Training
Ask about communication preferences. Communicate with families/participants about your communication abilities/preferences. For example, if your phone can't receive texts, let them know. Remind people to leave a message when they call; depending on phone, you might not be able to see who has called if they don't leave a message. Let people know your timeline for returning calls ("I aim to call people back in 48 hours.").
by phone/text with families (weekly or every other week). Foster communication among the entire team through group texting and emails (ensures accountability and progress).
Make multiple contacts to increase attendance. It's not enough to send out flyers about a training event and wait for families to sign up. Contact the family if needed to explain the event and why attending is important. Follow up with the family a few days before the event to remind them. If transportation is needed, help make these arrangements if you can. Text reminders the day before and day of the event.
Return calls and reply to emails in a timely manner (industry standard is usually within 48 hours). Even if you don't have all the information that you want to share with families, give them a call/email to let them know where things are at and what's left to figure out. People will greatly appreciate being kept up-to-date.
Meet in convenient locations and at convenient times. Meet in homes or easily accessible places in community. Is the location on a bus line? Meet with families after usual work hours or on the weekends.
Consider transportation needs. If transportation is needed, help make these arrangements if you can.
Provide food and drink. If you feed them, they will come. Sometimes the food can be an incentive for drawing people to trainings. It provides a more social atmosphere and can meet a logistical need if training occurs during typical meal times. It can also help keep participants more engaged and focused during the training.
Don't give up even if a family seems not ready to engage. People will often suddenly be ready to engage, often after a crisis or other life stressor has passed. Lack of engagement may actually be literacy difficulties, transportation issues, miscommunication, significant frustration and exhaustion/stamina (from ongoing crises), and ongoing crises related to disability, poverty, etc.
Think outside the box. If one communication method is not working, try another. Consider home visits, phone calls, text messages, Facebook announcements, Facebook messenger, mail, etc.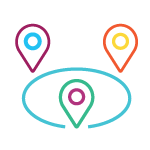 Tools
Following are some tools and resources to connect people you serve with information to improve or increase their financial capabilities.
Articles for Youth and Families
---