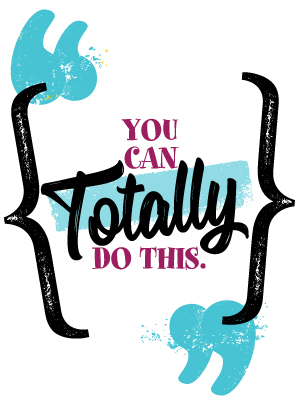 Career Planning & Employment for Youth
It is never too early to start thinking about and planning for a child's future. From early childhood, decisions, expectations, and attitudes can affect future opportunities and circumstances for youth with disabilities. One person believing in and supporting a child to succeed can have a lifelong impact on that child's quality of life.
Share What's Possible
As professionals providing guidance to youth and families, a big part of our job can be sharing what's possible. By providing insights and examples of what's possible, we can help shape expectations and open the door to future opportunities.
Guide Youth and Families to Community Resources and Supports
Along with raising expectations of what's possible, we are able to connect youth and families to local resources and build awareness about resources and supports available through a variety of programs and services. These programs and services may be offered through systems challenging to navigate. We can be guides to help families navigate and understand community resources.
Give Access to Experiences Needed for Successful Transition
To transition from youth to adulthood successfully, all students, regardless of disability, need:
access to a high-quality education
exposure to the world of work, including the chance to participate in work experiences
opportunities to develop leadership and advocacy skills
connections to caring adults
safe places they can interact with their peers
access to support services and accommodations
Source: NCWDYouth, Guideposts for Success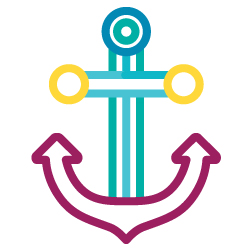 Promising Practices
Support youth and their families to get the experiences they need and successfully navigate the transition into adulthood by incorporating these promising practices into your vocational services and supports. These practices have been shown to improve the employment outcomes of youth with disabilities.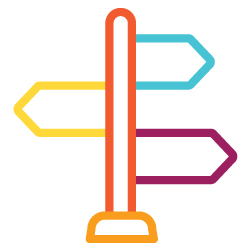 Strategies
Consider incorporating the following strategies into the transition supports and services you provide to youth. These activities are organized by the required Pre-Employment Transition Services (Pre-ETS):
Work-Based Learning Experiences
Learn how to identify and guide youth on in school or after school opportunities, experiences outside of the traditional school setting, and/or internships. More about Work-Based Learning Experiences
Post-Secondary Education and Training
Counseling on opportunities for enrollment in comprehensive transition or postsecondary educational programs. More about Education and Training
Workplace Readiness Training
Identify important skills all employers look for and identify ways to develop and teach these work and independent living skills. More about Workplace Readiness Training
Self-Advocacy Training
Learn how to teach self-advocacy skills including learning about their rights and options and being able to communicate their needs (e.g., assistive technology, accommodations) both at school and work. More about Self-Advocacy Training